Fall planting season is right around the corner, and it is the perfect time to add some beautiful, resilient native plants to your landscape! Native plants support pollinators and wildlife, filter polluting runoff, are climate-adapted to save water, and reduce the need for harmful pesticides and fertilizers. Let's bring nature back into our neighborhoods and restore habitat one yard at a time!
Upcoming Sales & Events
Madrona Marsh Nature Center, Torrance
Saturday Sept 30, 2023 10am - 2pm
Wide selection of CA native plants will be available, along with awesome volunteers who can give you advice! A table to exchange seeds will also be available.
El Dorado Park, Long Beach
November 7 – 21 on Tuesdays, Thursdays, and Sundays, 10 a.m. - 1 p.m

. or while supplies last.
Last year sold out quickly, so attend early for a good selection!
Local Stores and Nurseries
4th st, Long Beach

Californica Nursery curates a rotating selection of native plants tucked into the back patio at

The Hangout

on Retro Row. They often pop up with their reasonably priced, backyard-grown native plants at community events and are available for plant pickups via Instagram direct message.
A few favorites: Catalina perfume (Ribes viburnifolium), Fragrant pitcher sage (Lepichinia fragrans), Black walnut (Juglans californica)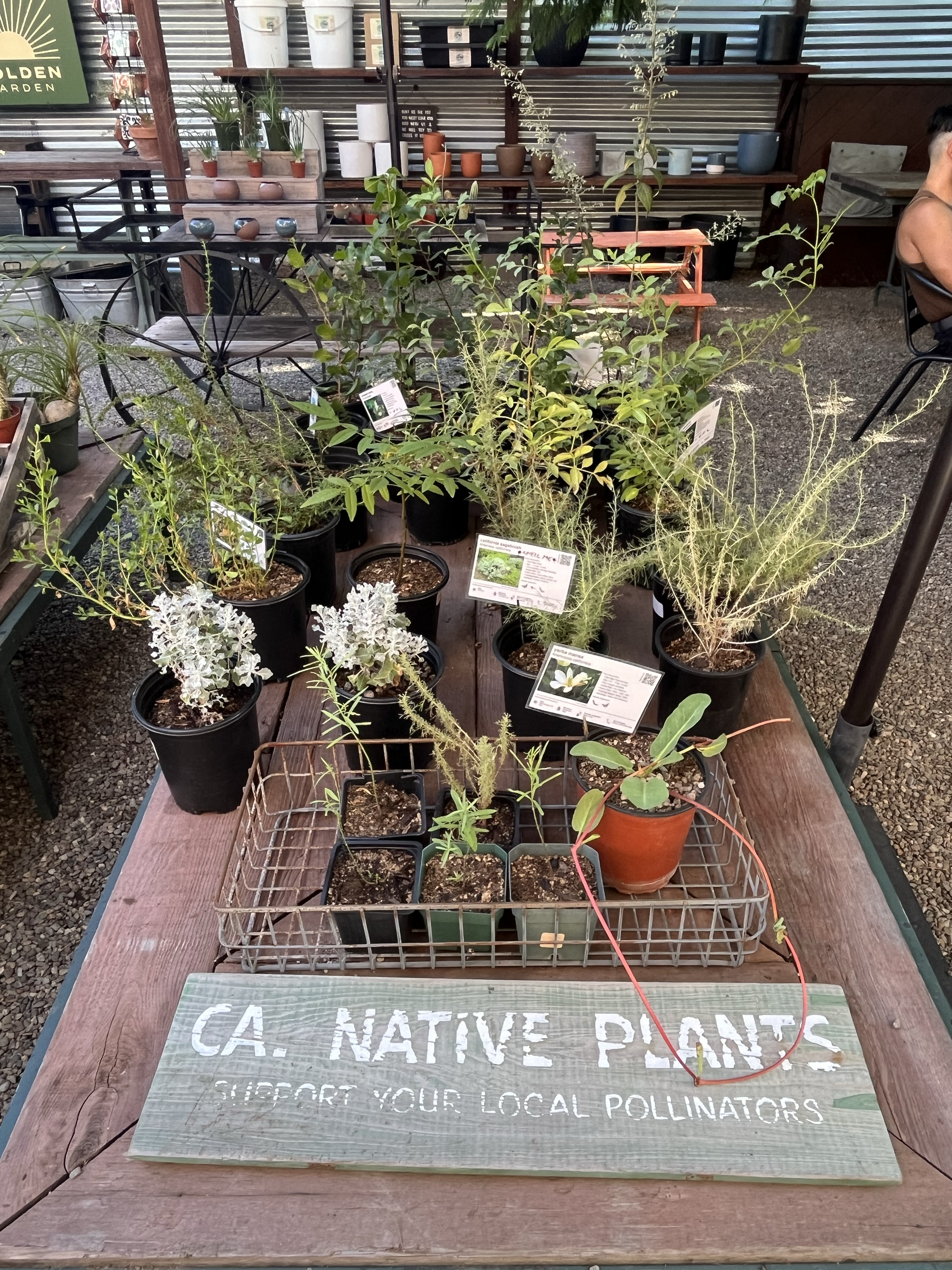 10th st, Long Beach
Our local Armstrong Gardens has slowly been adding more native plants to their stock, including a few uncommon plants. Armstrong is also able to special order plants from their nursery suppliers by request if you are trying to track down a specific plant.
A few favorites: Bush Anemone (Carpenteria californica), Maritime ceanothus (Ceanothus maritimus), White sage (Salvia apiana)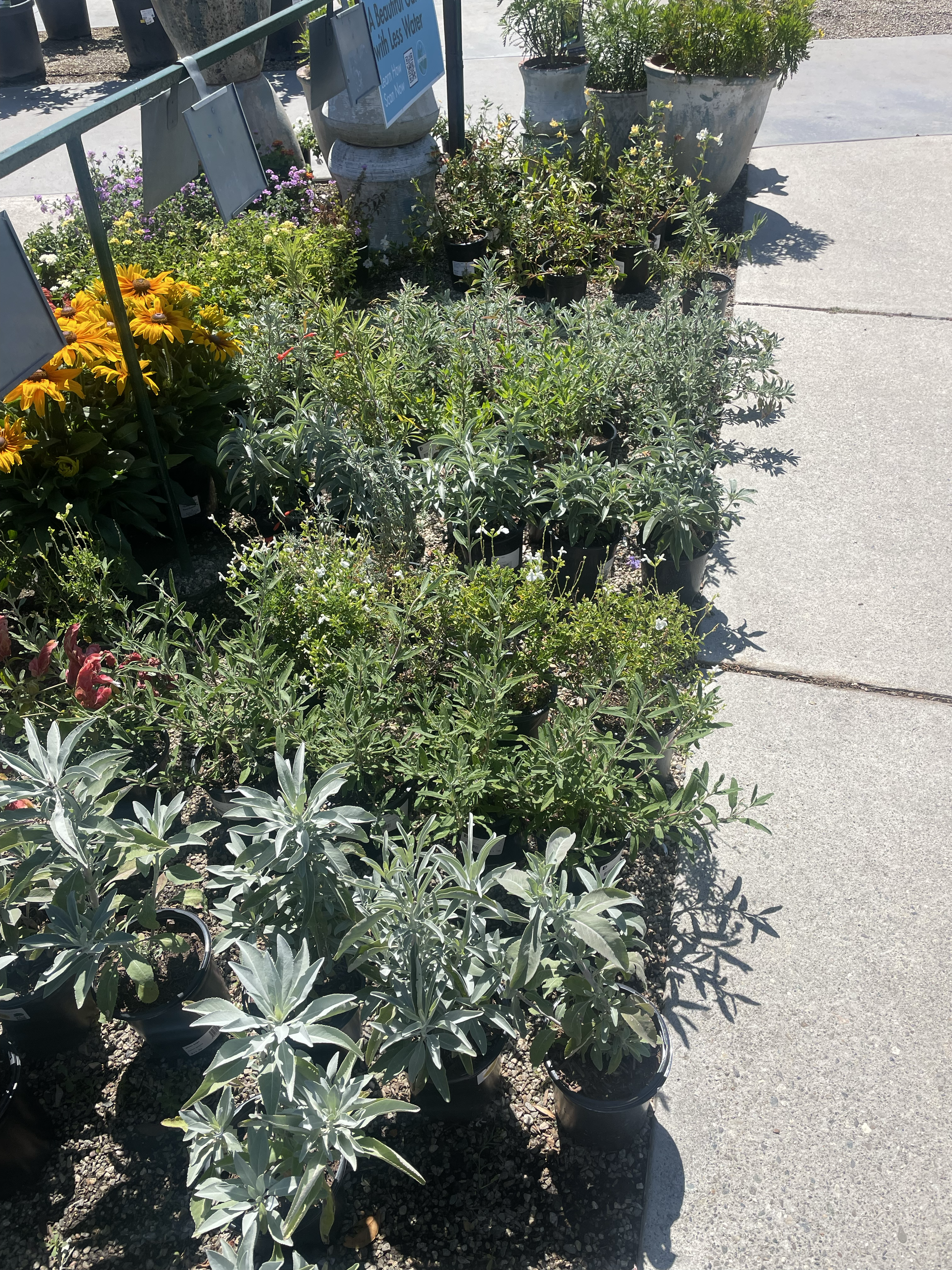 Atlantic Ave, Long Beach
Ricardo's has a variety of California native plants and garden-friendly native cultivars, and offer wholesale prices for larger projects.
A few favorites: Palmer's Indian mallow (Abutilon palmeri), Yerba mansa (Anemopsis californica), Coyote mint (Monardella villosa)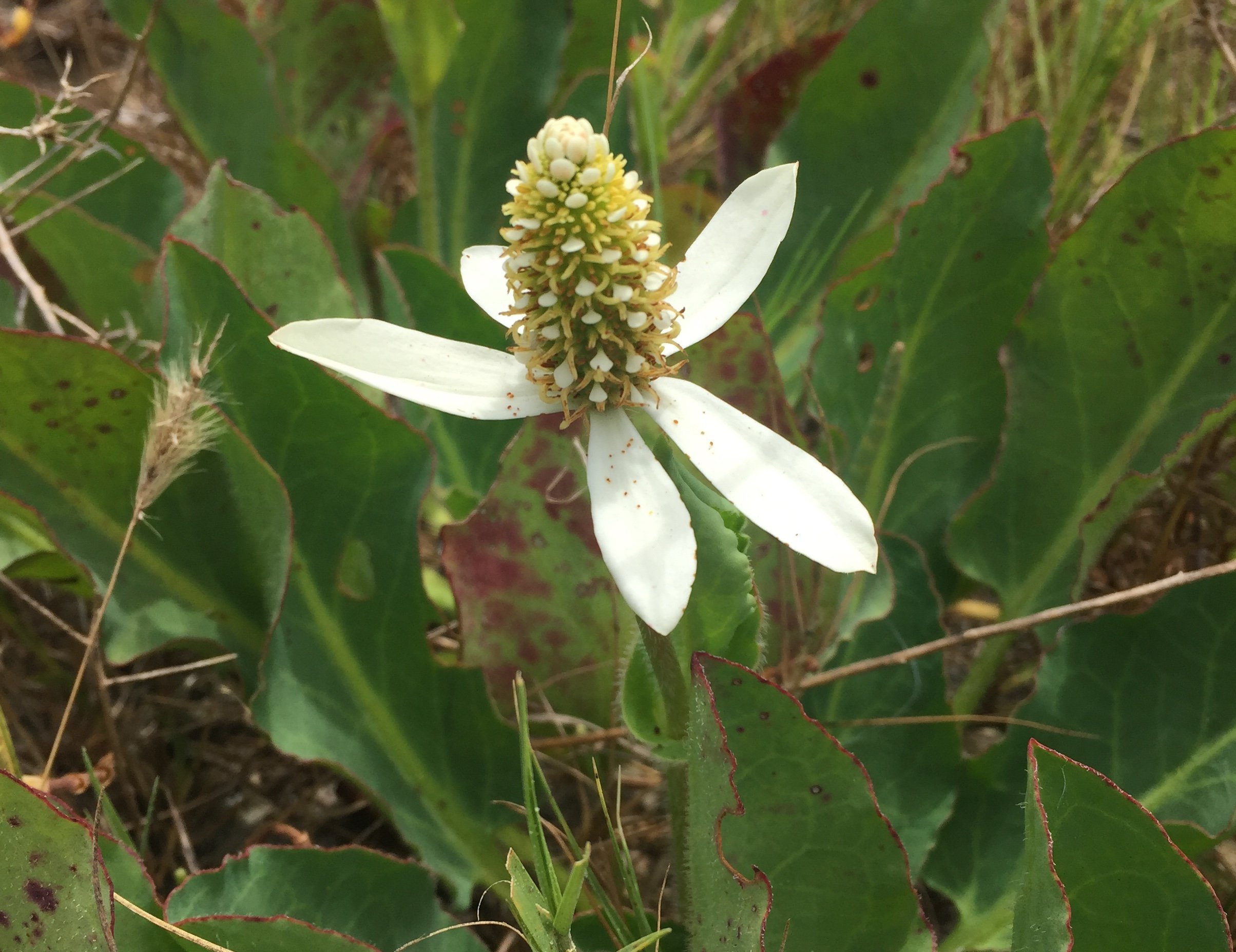 Main Street, Seal Beach
Brita's Garden has a small but unique selection of California natives, and often have some unique plants for sale that are selected with a landscaping focus.
A few favorites: Dwarf blue-eyed grass(Sysrinchium bellum 'dwarf'), Silver dune lupine (Lupinus chamissonis), Red flowered buckwheat (

Eriogonum grande var. rubescens)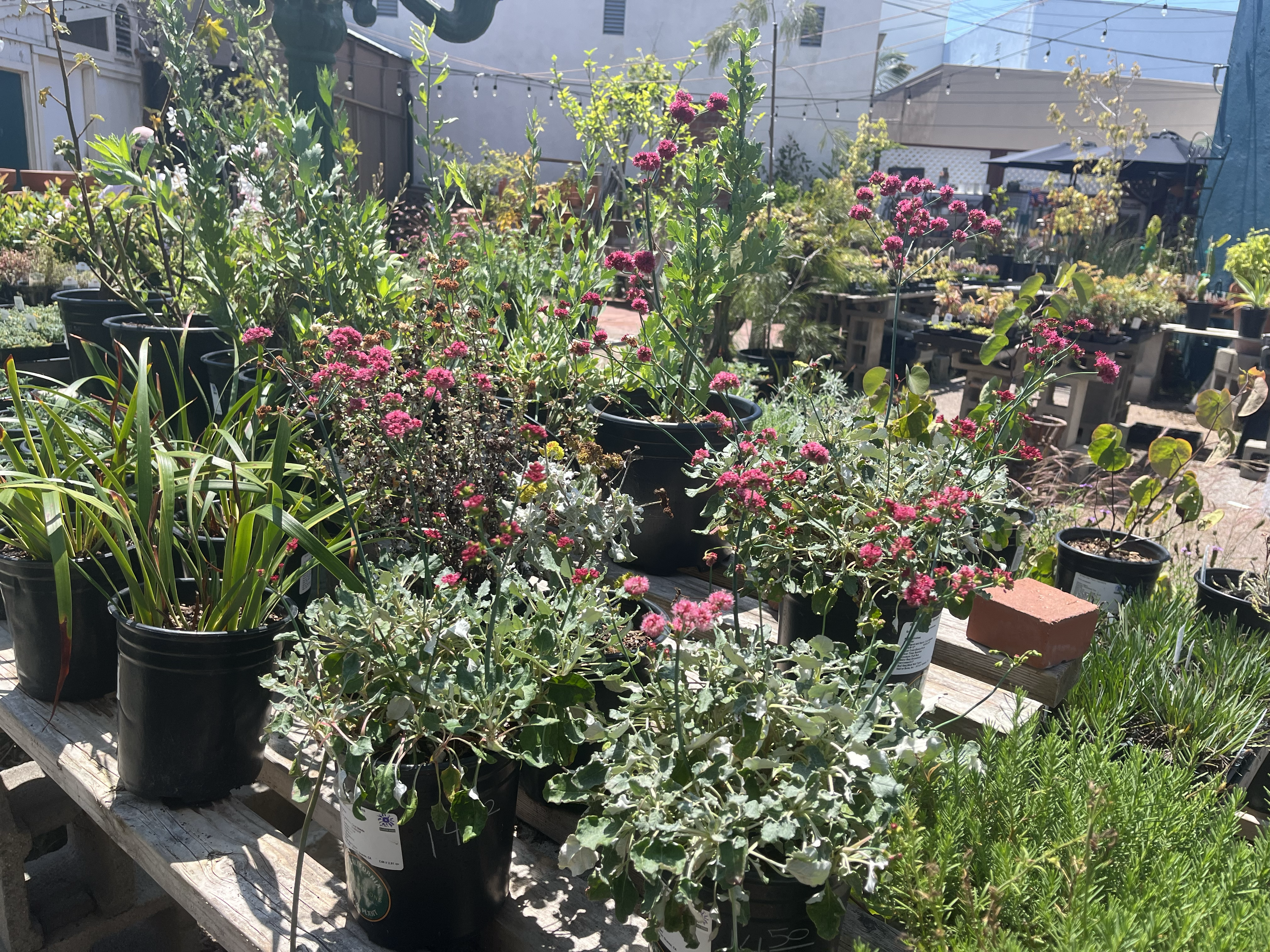 San Pedro/Palos Verdes
Monthly In-Person Plant Sales: 10:30 AM to 1 PM
2nd Saturdays at George F Canyon Nature Center
4th Saturdays at White Point Nature Education Center
PVPLC sells plants grown from native plants found throughout the reserve, including plenty of staple habitat plants and curated "butterfly baskets". They also offer a contact-free preorder pickup from their office in Rolling Hills Estates. Their affordable prices are worth the drive over the bridge, and you can check out the George F Canyon or White Point Nature Center while you stock up on plants!
A few favorites: Bladderpod (Peritoma arborea), Lemonade berry (Rhus integrifolia), Sea cliff buckwheat (Eriogonum parvifolium)
Where to buy native seeds online:
Be wary of "Wildflower" seed mixes!
Seed packets at many stores will often label themselves as "wildflower," "butterfly garden," or "pollinator friendly" regardless of what seeds are inside. Always check that the seeds are native to your region, don't plant a pest!
Ways to check your seed packet:
Is it specific to California? Does it say "native to" your region?

Seed packets will often list regions that the plants can survive in, not where they are native to or what ecosystems they support

Are the latin names of the plants listed on the back?

You don't need to be able to read latin, but a packet with the latin names listed can be a sign of a reputable seed seller

No invasive plants in the mix?

Don't plant a pest! Avoid plants like cornflowers/Centaurea, African daisies/Gazania, and chysanthemum/crown daisy/Glebionis coronaria.
Other helpful local resources:
This program provides free plants, landscape stones, and planting templates for a full parkway makeover.
Add some mulch around your new native plantings to suppress weeds, retain water, and build healthy soil. Free mulch is available for pick up at the Willow Springs Park parking lot at 2745 Orange Ave, Long Beach.
Join us for our next Ocean Friendly Gardens Workday
Get hands on experience with planting, creating rain gardens, and other OFG topics! Sign up for our newsletter, follow us on instagram @lbsurfrider and check out our events calendar for upcoming activities.